The combination of bubble and stretch film will provide the best possible protection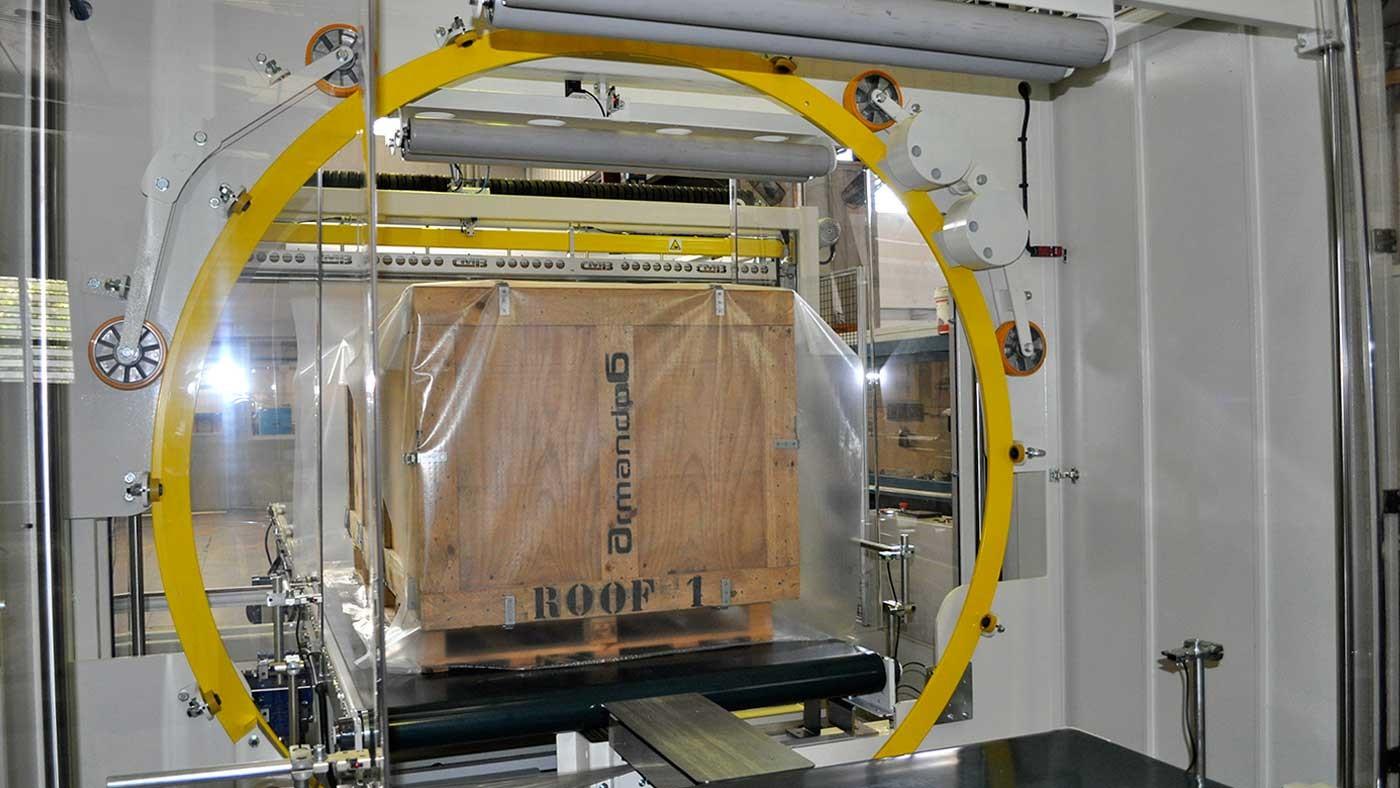 The packaging system of the Coolpack series is ideal for all types of furniture, home accessories, doors or windows. These types of products require special protection and this system mixes the bubble with the stretch film, obtaining a high degree of protection, while not requiring a large consumption or energy power.
These two materials combined together, apart from protection, provide double insulation that makes it an even more efficient method of packaging. On the other hand, it is important to note that the bubble achieves a damping effect, while the stretch film is responsible for the fastening.
CMB COOLPACK installations. Speed, efficiency and guaranteed optimization of times!
COOLPACK furniture packaging machines consist of a product entry table, a welding head, an intermediate table, a rotating crown with an integral transport system (Coolpack-TI) and an exit table. We are facing a packaging process consisting of two very different stages. In the first one, a bag of bubble or polyethylene film is produced with the initial and final ends joined and closed and the two sides open and with the product to be packed inside. In the second, it is wrapped with stretch film so that it is secured and perfectly protected.
What benefits will this furniture packaging machine bring to your industrial production line?
In the first place, and as we have already mentioned at the beginning, with this method the degree of protection of packaged products is very high. We also want to put the emphasis on the fact that, thanks to its ability to accept any type of parcel, in different formats, this machine for packaging furniture has been tremendously efficient and flexible within the production chains. Finally, it is important to note that it is easy to handle and install, thanks to the fact that it does not need a caloric source, such as the retraction system that does require other types of industrial packaging machines. For any doubt or question you just have to contact the commercial department of CMB, by calling (+34) 93 636 14 16 or sending an email to [email protected]. Do not doubt that we will find the solution that best suits your needs. Take it for granted!