PACKAGING SOLUTIONS
At CMB we work with different
solutions and packaging materials
, always depending on your needs
We have been designing and manufacturing machinery and packaging materials for more than thirty years. We work both cool and hot packaging, and we are specialized in packaging medium and large products in both the wood and aluminum sectors, in addition to many others. Our equipment is capable of focusing on any sector except, for the moment, that of food.
We have always bet strongly on innovation and the development of the most advanced solutions, trying to improve our machinery and packaging materials day after day, with the aim of optimizing the production lines of each of our clients, also helping them to make the process more profitable.
In this section you will see that our machinery is able to work with different packaging materials, such as bubble polyethylene film or stretch film, or they can even be combined, offering the maximum degree of protection for your products.
If you have questions or need detailed information, do not hesitate to contact us so that we can study the needs of your production line, until you find the optimal and most suitable packaging solution. Keep reading!
Polyethylene bubble film and stretch film
Wrapping systems combining bubble and stretch film to obtain high level protection and low power costs. Packaging systems that combine the bubble film with the stretch film, thereby obtaining high protection along with low energy consumption
Polyethylene st

retch film
The stretch film wrapper machines allow the packaging process to be carried out with a very low cost of the applied material. You can stack products and you will obtain a high degree of fastening. The packaging process is much more economical than the retractable one, since the energy consumption is lower, and you do not need to adapt the size of the reel to the product to be packed.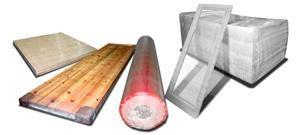 Great protection of the product thanks to the possibility of combining any type of material, without limits …
It offers the possibility of combining superimposed layers of a great variety of packaging materials, achieving an unbeatable degree of protection and full guarantees.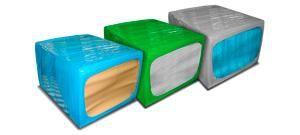 The packaging with shrink film allows a good visualization of the products and, at the same time, a high production, at a very competitive cost.