Features of the packaging with stretch film
Packaging with stretch film allow you to reduce costs without losing quality in the packaging. ERL wrappers have a wide range of products susceptible of being wrapped with stretch film: large furniture, small furniture, kit furniture, doors, windows, stacked sheets, textile, polyethylene, blinds, tubes…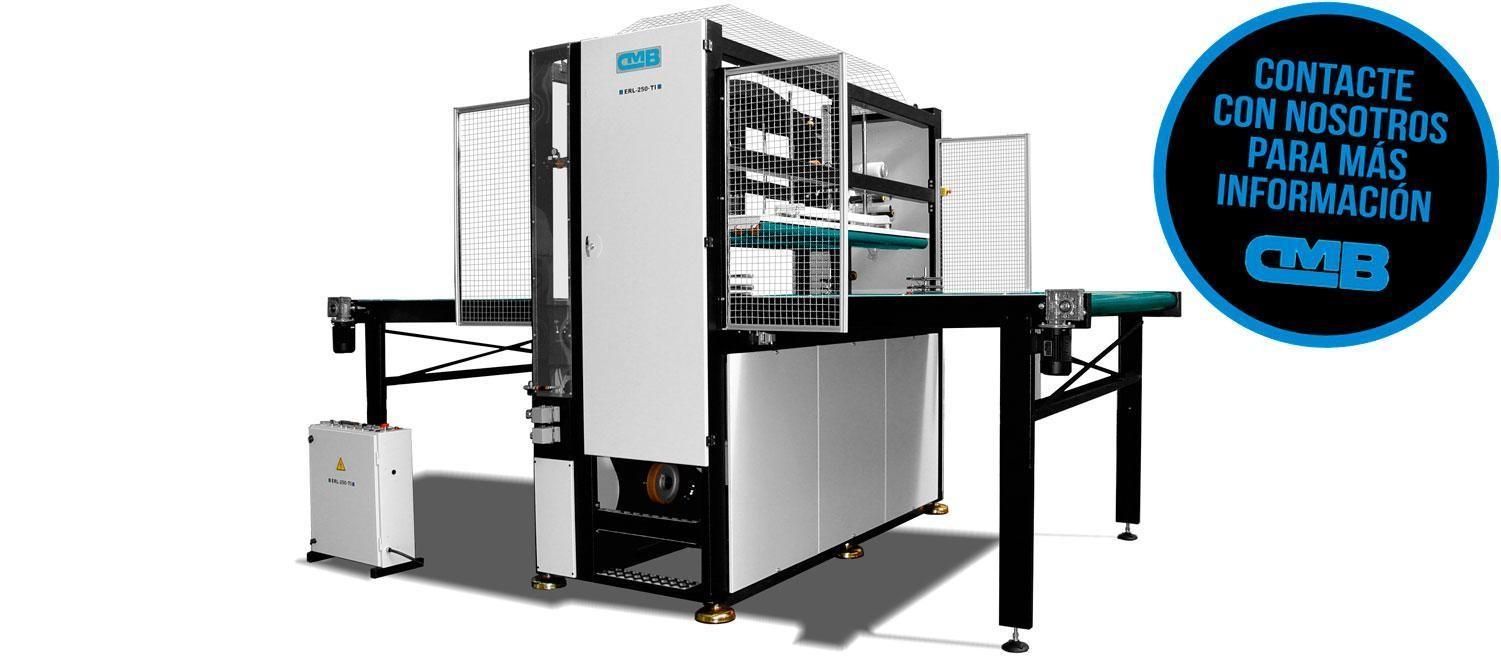 Thanks to the packaging with stretch film it is possible to pack in a horizontal system, which is the one with the highest production, pallets stacked with a high degree of support, without suffering any setback and in a quick and simple way. It is also important to note that this is a much cheaper system than the retractable, with lower energy consumption, and you do not need to adapt the size of the plastic coil to the product.
What benefits does the packaging with stretch film and CMB machinery have?
First of all, it is our obligation to highlight that they are low-cost packaging machines, both in consumables and in maintenance. They have been designed with ergonomics, functionality and mechanical simplicity always in mind, but never forgetting that they must offer the best packaging results.
Secondly, it is a system specially manufactured to work continuously, with packages of different dimensions, with the aim of optimizing production and time.
Finally, we recommend this packaging with stretch film for its simplicity, for enjoying a safe installation and being very easy to use, saving you training costs and long periods of learning for your operators. It is very important to remember that this type of machine uses fully recyclable polyethylene material and consequently environmentally friendly.
To sum up, if you need specific information or that we advise you to improve your industrial packaging line, you just have to contact the CMB customer service department and we will not stop until you find the ideal packaging solution to cover all your industrial needs. Do we talk about what you need for your company?