PACKAGING MACHINERY
CMB: state-of-the-art
packaging machinery
with advanced features
CMB manufactures and supplies modern and advanced packaging machinery.  It has a range and capacity to design and adapt its systems to suit the specific needs of its clients' industrial lines. CMB can provide you with the best option according to the material and systems you use. 
Quality industrial packaging machinery is crucial in the distribution process. Packaging materials prevent damage to products to ensure they reach the end client in perfect condition. Choosing a reliable packaging machinery manufacturer is a fundamental investment for any company that needs to pack its products industrially.
CMB has two lines of packaging machinery:
ERL
Orbital wrapping machine with stretch film.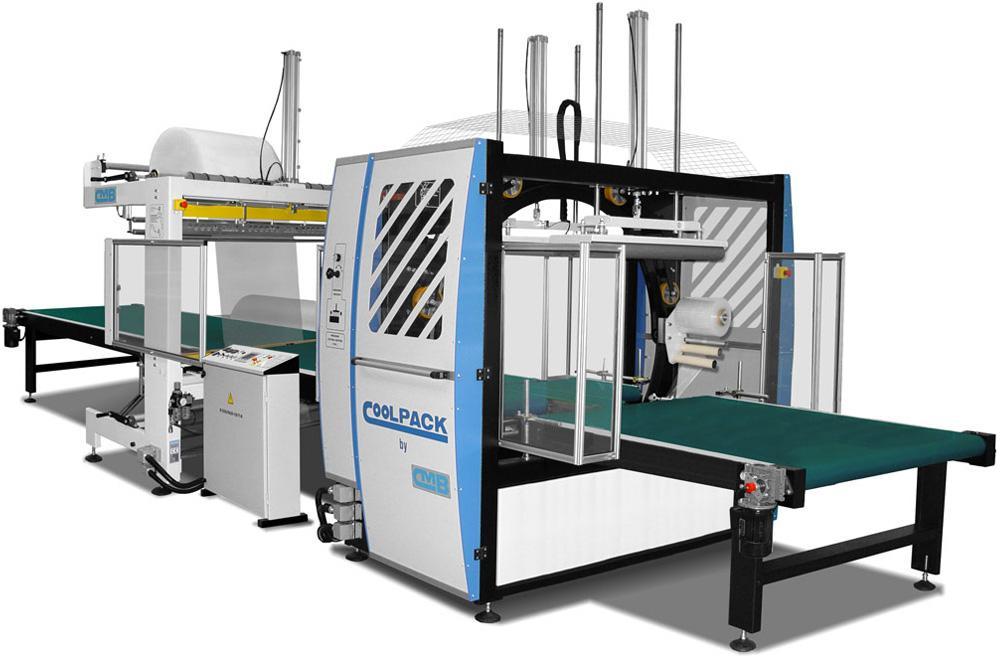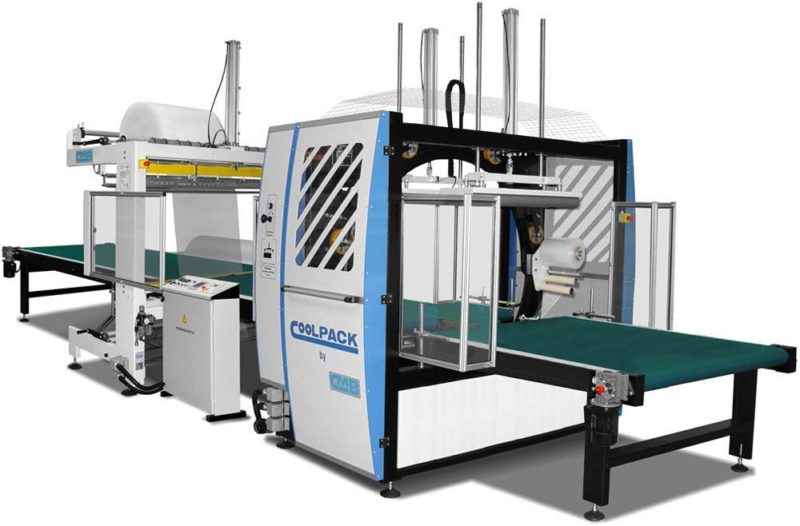 COOLPACK
Horizontal wrapping machine with bubble film and stretch film.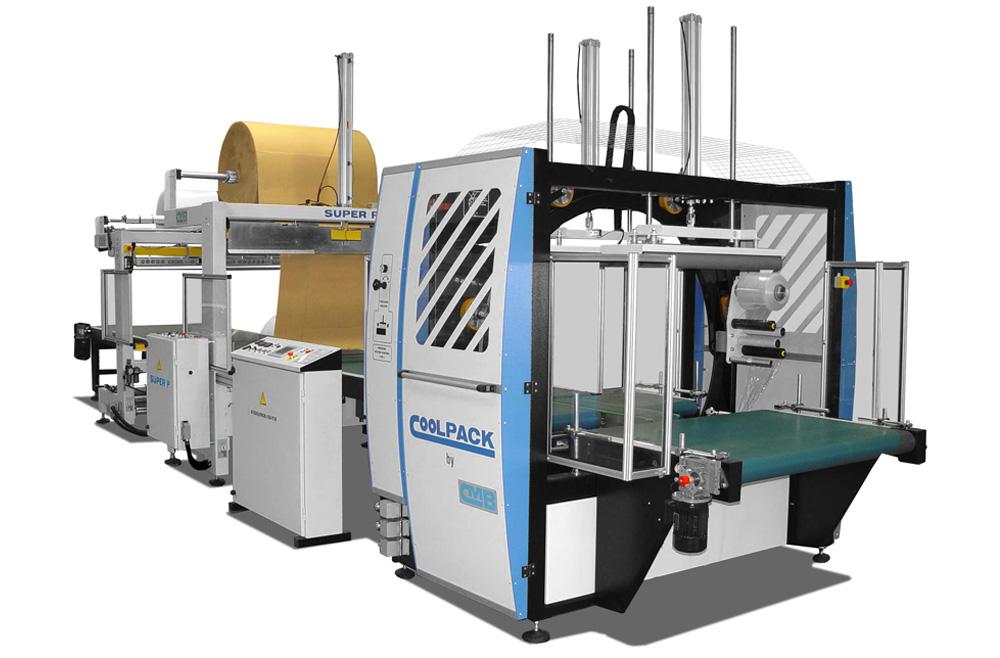 SUPER P
Super protection with sheets of corrugated cardboard.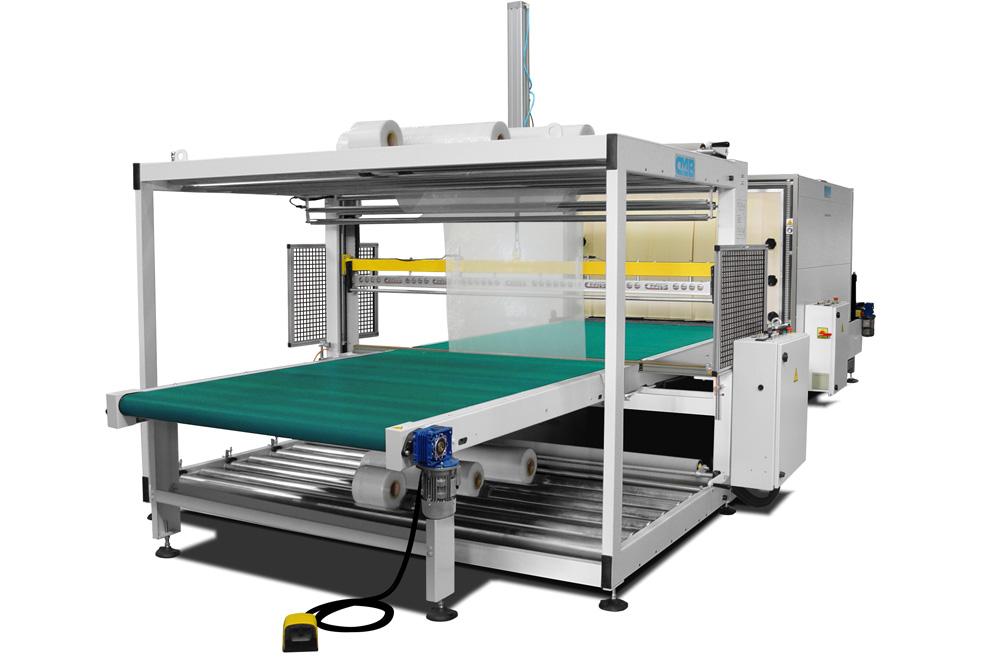 ERB
Shrink wrapping machine.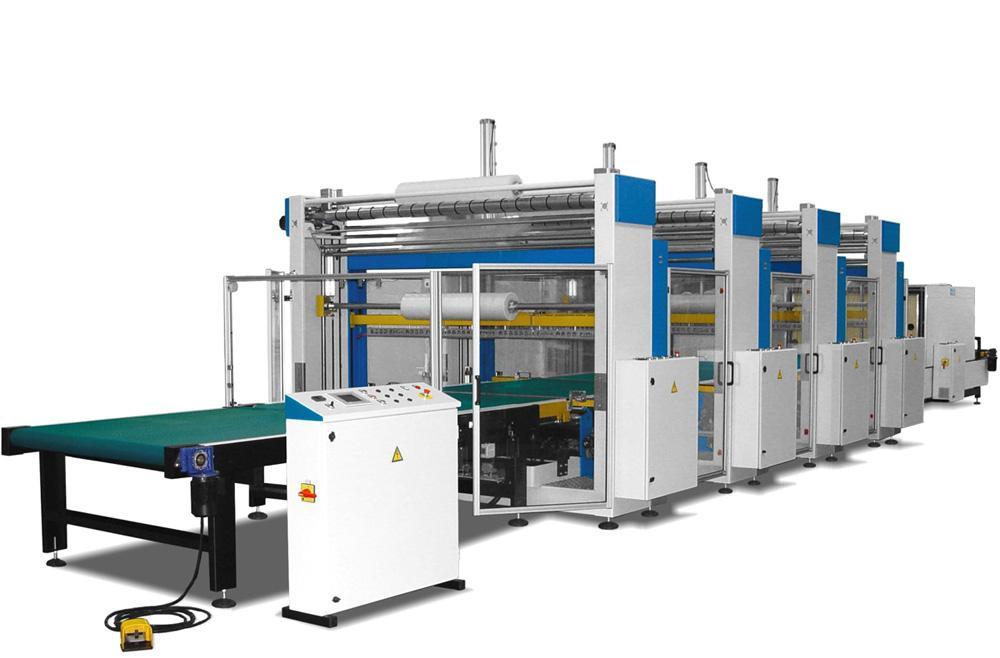 COMBO
Shrink wrapping machine with an automatic system to select film-width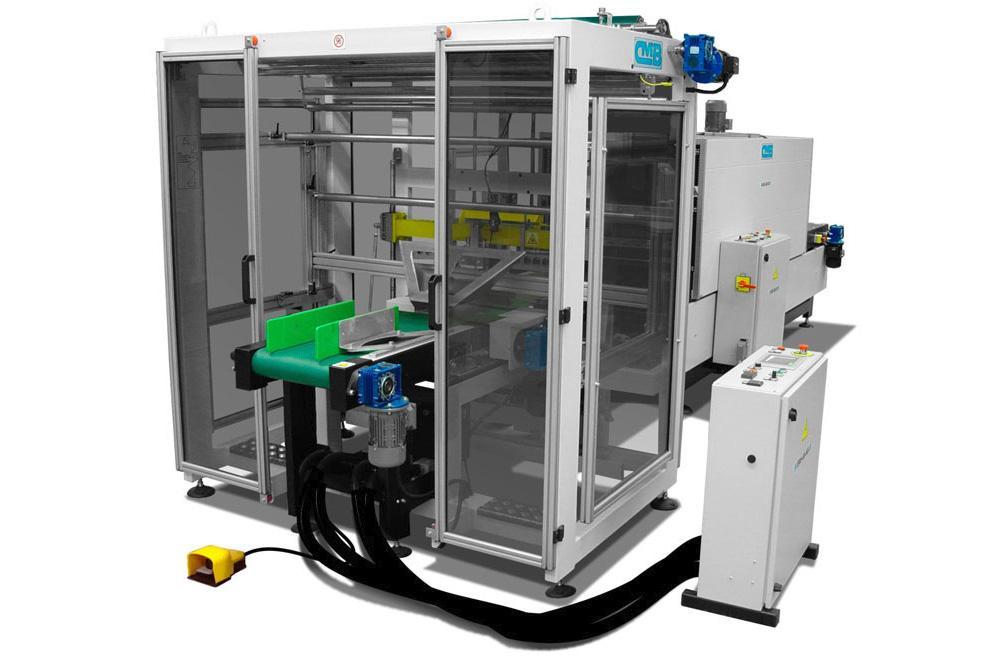 ERS
Wrapping machine with overlapping shrink film for high quality finish.
At CMB, we specialise in the design, manufacture and sale of automatic installations and machinery to package products of medium and large dimensions. We have vast experience and expertise in sectors such as packaging wood (timber) and furniture; however, we have extended into sectors such as aluminium, PVC and many others. At present, 90% of the packaging machinery we produce is exported.  Our packaging machinery can be found at the four corners of the globe, even in the most remote of regions. Our main markets are currently Europe, the USA, Canada, Russia, and North Africa.  Wherever you are, we can deliver.  
We constantly update and innovate our packaging machinery to incorporate the latest technology to stay abreast with modern production processes. Thanks to this, our range of machinery has gained a solid reputation within the sector as being reliable and state-of-the art. 
Our clients know that reliable, efficient and modern packaging machinery is a crucial part of the production process. Expert and professional packaging adds value and quality to a brand. Packaging is the first thing customers see when they receive or buy a product, and it must be top quality. It is the first impression they have of your product, and we all know the importance of first impressions.
Features of our packaging machinery
CMB is a sustainable packaging machinery manufacturer. The materials and plastics we use can be recycled. They are manufactured in accordance with the highest environmental and quality standards. Likewise, our equipment is also a serious alternative for any company that wants to reduce the use of cardboard, a factor that, on the one hand, reduces the cost of the entire process, and on the other hand, contributes directly to the fight against abusive logging of trees around the planet. 
If you need more detailed information or want us to advise you directly, please contact our sales team. We know that choosing the right packaging machinery may not be an easy task, so part of our job is to help you make the best decision and advise you throughout the purchasing process. What exactly do you need?