Cool packaging · Stretch wrap machine
Are you thinking of adapting your packaging line with the latest machinery?
At CMB we are specialists in industrial packaging machinery. We manufacture both machines for hot packaging and stretch wrap machines for cool packaging. 
In this section, you will find all our stretch wrap machines equipment and technology. A system that is based on automating all packaging techniques and processes that do not require a heat source to perform their task.
The most used material for this is polyethylene stretch film, a recyclable and ecological material with ideal properties for wrapping products.
This material makes it possible to tie, pack and protect objects in a simple and practical way, with a result that provides security and protection at the same time. All the products will be packed in order to reach their destination in perfect conditions. At CMB we have three different machines that use different cool packaging systems.
Cool packaging machinery: ERL, COOLPACK and SUPER P
This is our stretch wrap machine. A machine that uses polyethylene film, always recyclable, to pack products of different dimensions and shapes without any problem. Its technology is based on an automatic packaging system designed to achieve maximum production with the minimum added cost. From cabinets or doors to profiles and tubes. On the other hand, its rotative crown is designed to obtain the highest production performance along with a high degree of reliability.
 The stretch wrap machine ERL adapts to all possible shapes and objects. This type of packaging is much more economical, since it does not need an adaptation of the reel for the packaging process, nor does it require any heat input, as occurs in the shrink system.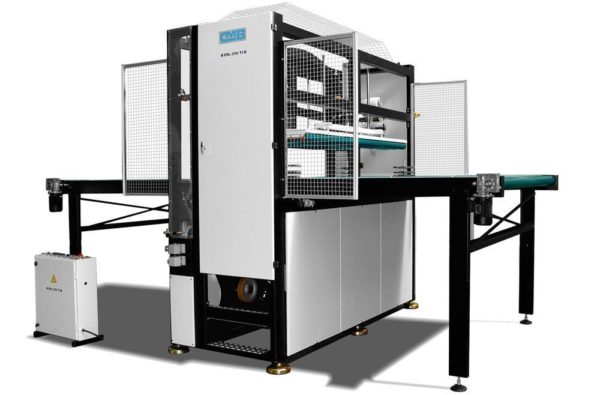 This stretch wrap machine has been chosen to offer maximum protection by combining two plastic polyethylene film materials: bubble film and stretch film, both recyclable. We add a plus of protection and security to the products, thanks to the double insulation, the damping effect of the bubble and the fastening of the stretch film. On the other hand, it is a wrapping machine with low maintenance and easy installation; in short, a safe and profitable investment for any company.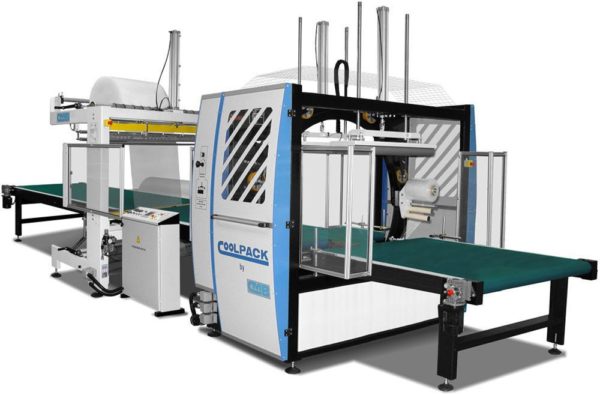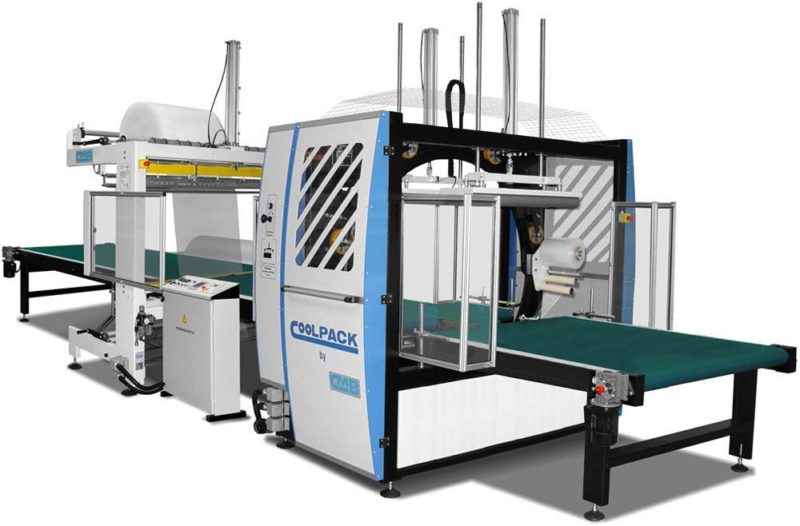 This wrapping machine has a system that allows you to pack any object with all kinds of materials, such as cardboard sheets on a roll or on plates. The name SUPER P refers to Super Protection, a word that perfectly sums up the main characteristic of this stretch wrap machine. Its system allows layers of different materials to be superimposed depending on the product to be packed, following a truly exceptional degree of protection.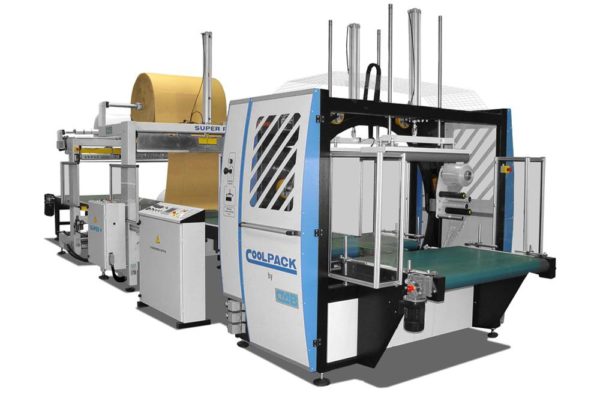 At CMB we inform you of all the packaging processes that we have in our company and we advise you personally on which method and machine should you use depending on the products that you wish to pack. We will help you make the right decisions throughout the purchasing process and we will find the most suitable system and stretch wrap machine for your production factory.
Why is industrial packaging machinery used in many industries?
admin
2023-04-06T11:28:18+00:00
Industrial packaging can fulfil a wide range of functions once the product leaves the factory: from fastening and joining a set of parts, to protecting them from dust, moisture, bumps and scratches, and much more. Depending on the product in question and the means of transport chosen for distribution, among other issues, different types of machines and packaging materials will be chosen.
There are many reasons that lead industries to acquire their machinery for industrial packaging. One of the most frequent is that it is an effective way to avoid damage to the product, allowing quality to be maintained throughout the distribution process: from the moment the product leaves the factory until it reaches the final customer.
Having machines that allow the packaging process to be carried out within the industry is also a way to make the production process profitable, by optimizing the processes and not depending on a third party for packaging.